Ignite was started as an incubator inside of the global staffing behemoth Adecco. The goal was to disrupt from the inside inorder to avoid disruption from the outside. While we had the buy-in from executive leadership, getting the rest of the company onboard proved to be a challenge. Our answer was Catalyst, a hands-on design thinking workshop aimed at teaching the principles of human-centered design to solve real-world problems. Catalyst provided internal and external teams with a new mindset and set of tools for approaching problems from a data-driven, human-first perspective.
A human-first approach
At most of the Catalyst workshops, I gave a talk on the importance of the human element in business. I would walk attendees through the value of human-centered design, using real examples of companies creating extraordinary experiences through these methods, making them standout in the marketplace.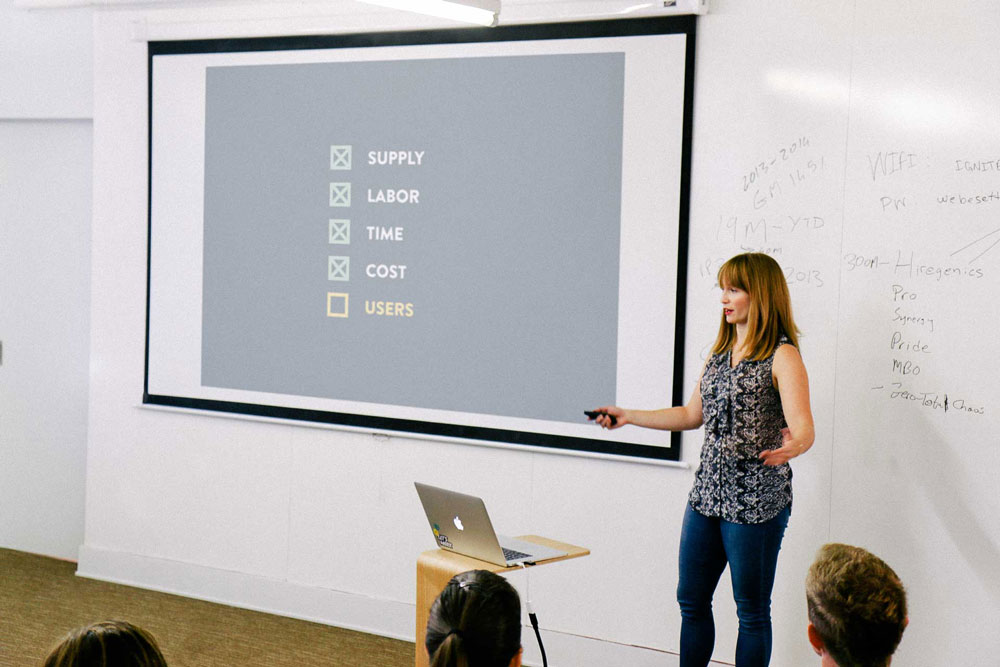 Setting the stage with personas
Creating personas was an important part of the workshop process. It was the foundation on which the rest of the exercises were built. Getting people up and moving helped them be more creative and work as a team.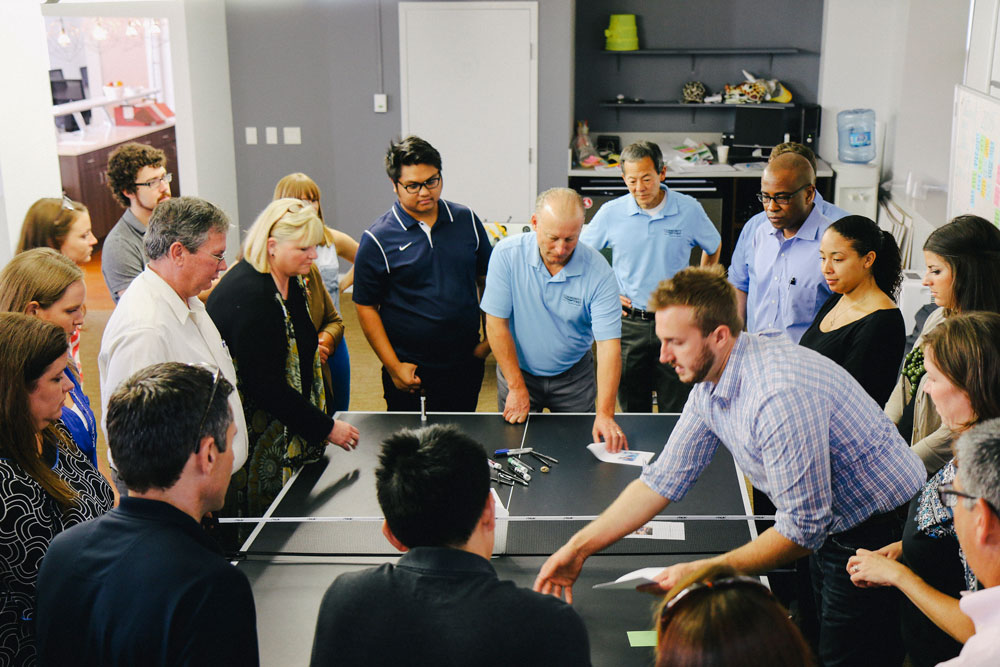 A customized experience
From small groups to large, internal to external, products to services, each Catalyst workshop was customized to fit the needs of its attendees. Anthony Catanese, our product manager, did a wonderful job creating a flexible structure that could be easily manipulated depending on the needs of the group.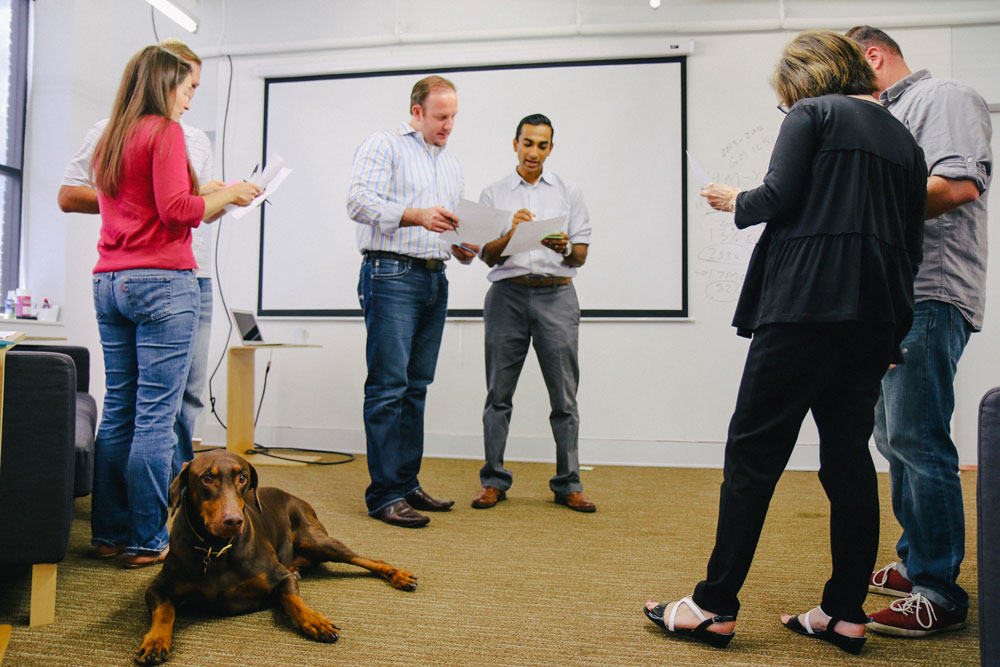 The marshmallow challenge
The marshmallow challenge was usually a favorite among attendees. We used the hands-on activity to illustrate the importance of creating prototypes, reserving judgement, working together as a team, starting with the most important thing first, and iterating.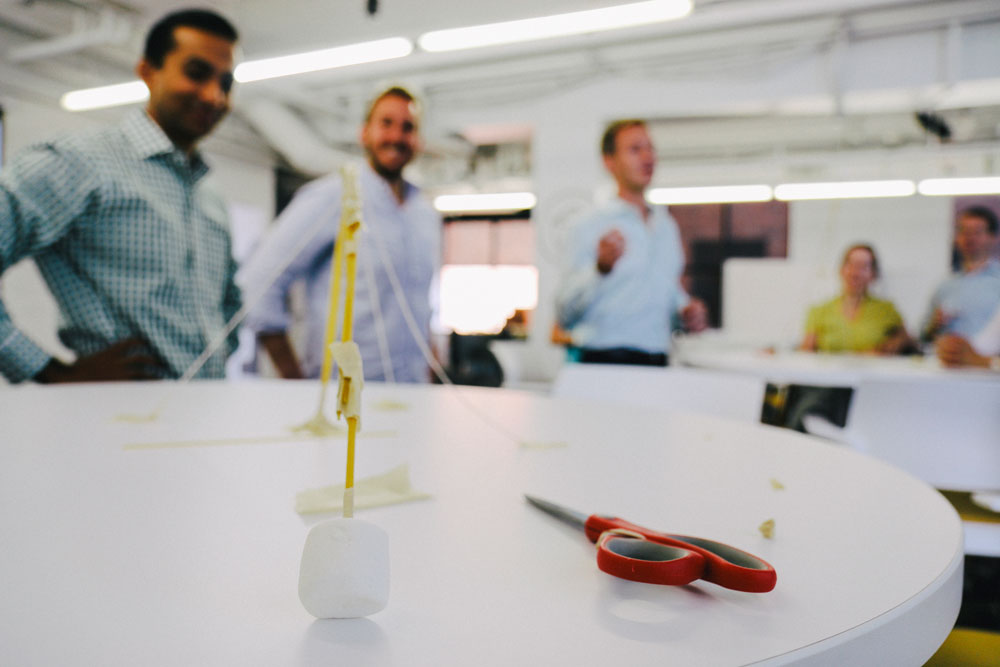 Unleashing creativity
One of the best parts of facilitating these workshops was watching people step into their own creativity. Some people struggled more than others, and some fought hard against it. However, by the end of each session almost everyone was thinking differently.
Catalyst taught me so many things. It helped me grow my facilitation and speaking skills. It also taught me how to deal with people who think very differently than me and how to solve problems in the moment and keep things moving forward. Perhaps the most rewarding session we ever held was working with a local non-profit and helping them find ways to solve pressing issues with little to no budget.
---
Thank Yous
Anthony Catanese Product Management & Facilitation
Katy Garrison Visual Design
Amy Wall Photography & Facilitation